POKHARA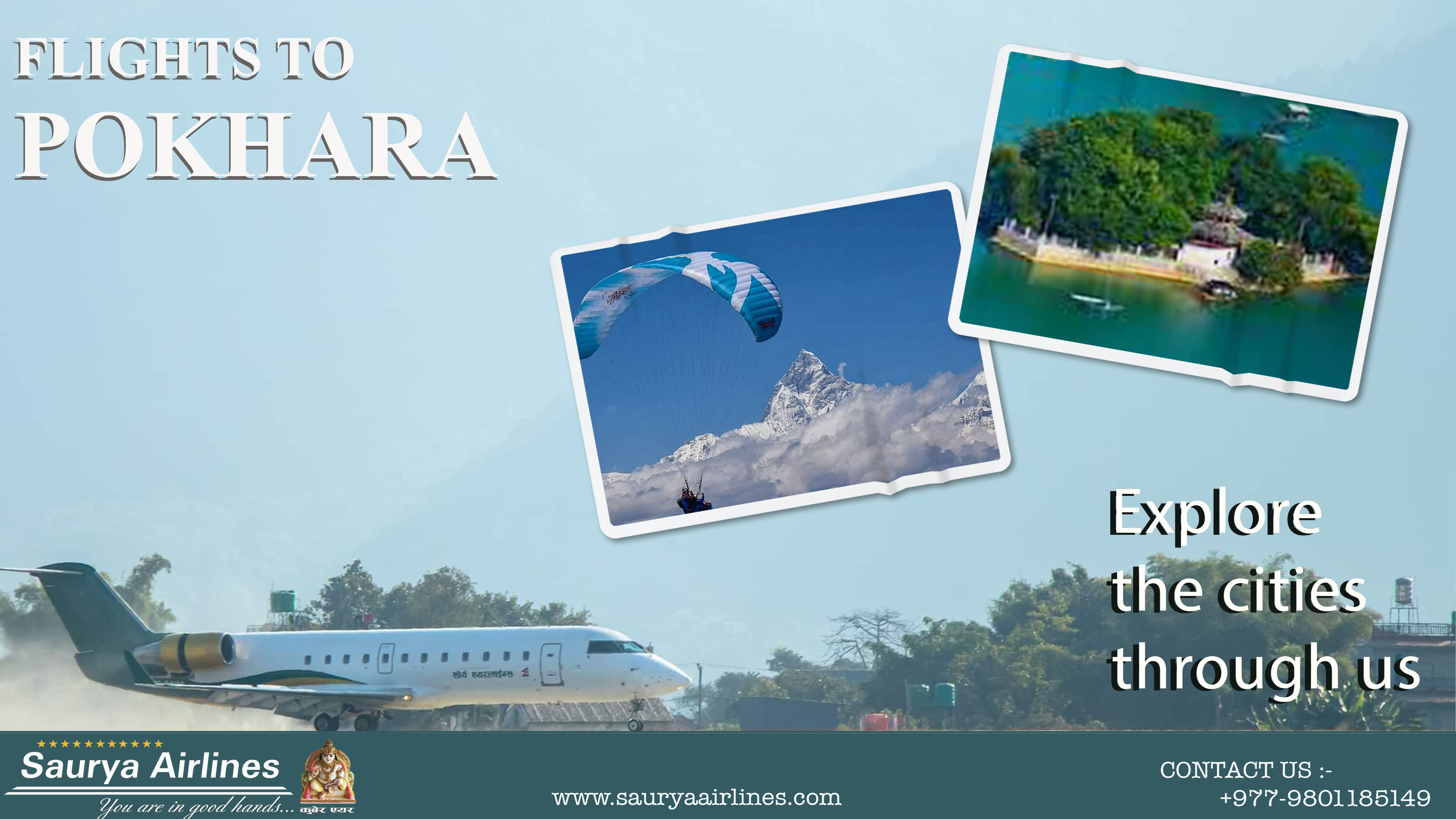 Pokhara is a picturesque city located in the western part of Nepal, surrounded by majestic mountains and serene lakes. It is a popular destination for tourists who seek adventure, relaxation, and cultural experiences. The city is a perfect blend of traditional and modern attractions that offer a unique and unforgettable experience for visitors.
The natural beauty of the region can be explored through trekking, hiking, and paragliding. The Annapurna base camp trek is a challenging yet exhilarating trek that takes you through picturesque villages and stunning mountain vistas. The city also offers adventure sports like bungee jumping, zip-lining, and helicopter tours.
For those who seek a peaceful experience, Pokhara lakes are a great option. Phewa Lake is the most famous of these and offers calm waters and stunning views of the mountains. Visitors can also take a peaceful walk through the cities many parks or indulge in a relaxing spa treatment.
Pokhara has many museums and cultural centers that showcase the regions rich history and heritage. The International Mountain Museum is a must-visit for anyone interested in mountaineering, while the Gurkha Memorial Museum provides insight into the brave Gurkha soldiers who served in the British Army.
The city also has a vibrant nightlife scene with many bars and clubs that cater to both locals and tourists. Visitors can sample the local cuisine, which is a blend of Nepalese, Tibetan, and Indian flavors.
Finally, the stunning sunrises and sunsets that Pokhara is famous for are not to be missed. The panoramic views of the Himalayas are breathtaking and are sure to leave a lasting impression on anyone who visits.
In conclusion, Pokhara is a destination that offers something for everyone. From adventure seekers to culture enthusiasts, there is no shortage of activities to enjoy. So come and explore this beautiful city and experience the magic of Nepal for yourself