About Us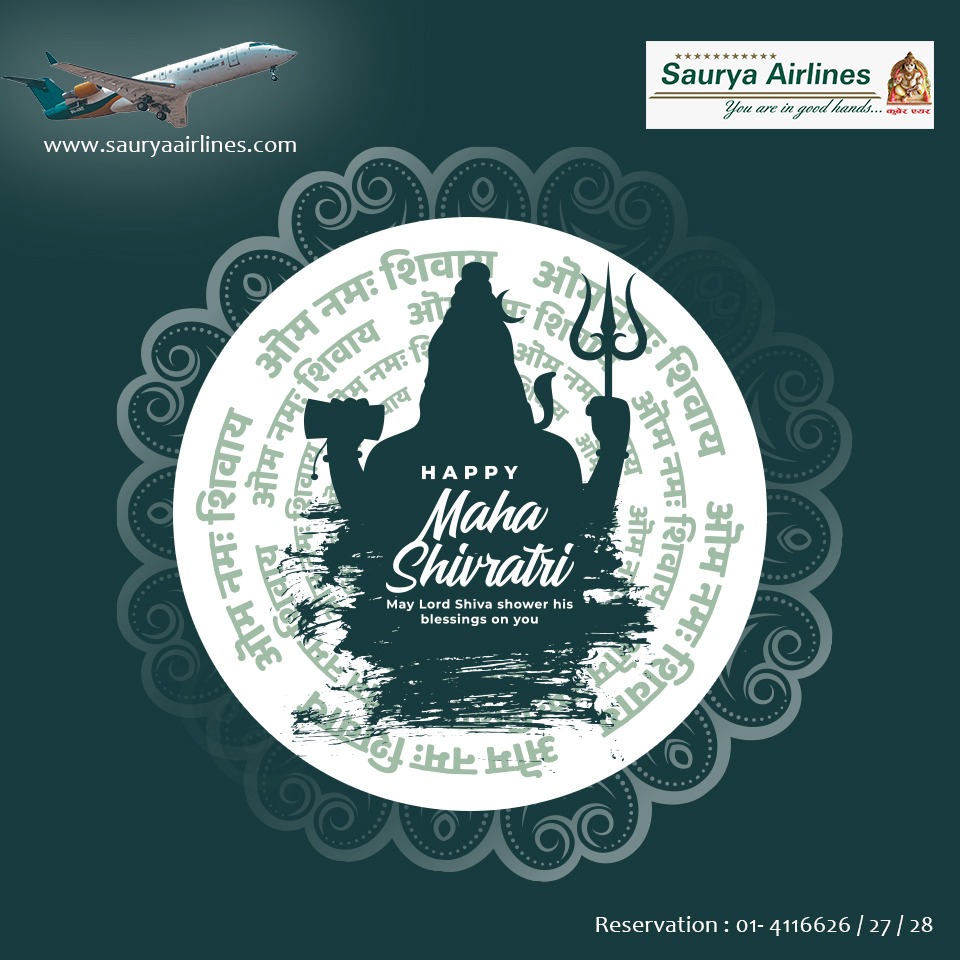 Saurya Airlines (Est. August 2014) pioneered in introducing the jet experience in domestic routes of Nepal. We currently serve 5 domestic destinations with three of our state-of-the-art modern fleet operating every day.
Saurya Airlines relentlessly strives to be better and make every aspect of your journey as simple and as pleasant as possible. By providing safe and customer focused service to passengers, we envisage to become the most competitive and trusted company in Nepalese aviation sector.
Saurya Airlines aims to provide a top quality commercial air transportation service including world class customer service and establish itself as the leading domestic airline in Nepal. It intends to take a substantial market share of the existing schedule and chartered air service in trunk route market by offering safe, reliable, affordable and efficient air services.
Company Details

Name:Saurya Airlines
Business type:Domestic Scheduled Air Carrier
Head office:Babu Ram Acharya Marga, Sinamangal, Kathmandu,Nepal
P.O. Box:3337
Contact:01 4116608 / 09 / 10
Email:info@sauryaairlines.com
Company Registernation No:83288 / 067 / 68
Registration date:2068/02/05
PAN certificate:600556138
Aircraft type:CRJ - 200
Fleet size:Three
Insured by:null
Our Services
Saurya Airlines strives to provide superior service in every part of our customers air travel experience. In order to server better, we assure to carter for our passengers with special assistance both on the ground and on board the flight.
Differently abled passenger assistance:
Wheelchairs are instantly available for use at all airports. Any passengers requiring assistance will be guided by our ground support team through our priority boarding process. This boarding process is specially designed for physically challenged passengers who will receive immediate assistance starting from booking process itself.
If you would like to request for wheel chair assistance, then kindly inform your ticketing agent or our reservation office at the time of booking.
Traveling with children:
We know flying with children means a lot of responsibility for our passengers. Hence, our ground handling team and cabin crew will make sure that your beloved ones are taken care of throughout the journey.

Children above 2 years of age are entitled to get 33% discount in our "N" fare class for all destination.
Company Timeline
08/11/2021: Saurya Airlines opened new sector BWA-BRT-BWA to connect Pradesh 01 to Lumbini Pradesh.
20/08/2020: Saurya Airlines added third aircraft (9N-ANM) to its fleet.
01/09/2017: Saurya Airlines initiated its first flight to Geta Airport, Dhangadhi.
20/04/2017: Saurya Airlines second aircraft 9N AME made its first flight.
18/08/2014: Saurya Airlines brought its first aircraft 9N-ALE (Lima Echo), a CRJ 200 aircraft.
17/11/2014: Saurya Airlines commenced its first operation with mountain flight and a round trip to Biratnagar.
30/02/2015: Saurya airlines started daily flight to Chandragadhi airport, Bhadrapur.
22/06/2015: Saurya Airlines launched one daily flight to Ranjha Airport, Nepalgunj.
01/01/2016: Saurya Airlines served 90,205 passengers with growth rate of 3.76 percent from previous year.
12/03/2017: Saurya Airlines second aircraft 9N AME (Mike Echo) landed at Tribhuwan International Airport.
15/04/2017: Saurya Airlines started daily scheduled flight to Gautam Buddha Airport, Bhairahawa.